No one wants to be dependent when it comes to commerce. But a helping hand would be highly appreciated in starting a business. Your funds really matter you wanted to expand the allocation and returns of it that's why you're eager to create your own financial resource aside from your monthly income.
The first step is really the toughest, and everything will follow if you make it right. It is really alluring to control your business and personal funds in one hand,  yet the first recommendation anyone will tell you is that you should never entangle your own money with your business finances. Not because it's a myth that will guide you and your small business, but what it is really concerned of is the safety of your personal finances.
But if you're questioning if a personal loan is all right to be used as an investment for your business, it really is quite different. Personal loans are like your parents that will back you up when you're too short for resources. It is named "personal" simply because business isn't included in this concept, it is really for your own good alone. But if you'll use it for that certain purpose, that's totally fine so long as you have an ability to give it back and if your credit score will pass the lender's standards.
As a result, we made a list of advantages and disadvantages of creating a small business from your personal loans.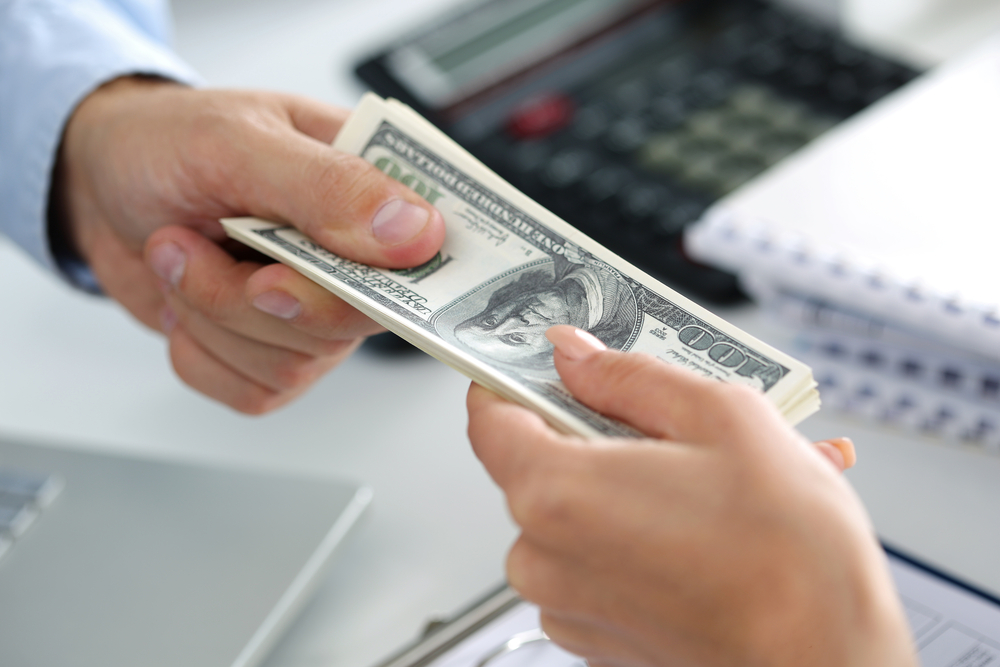 Pros
Quick Process. It's easier to achieve and time savvy compare to business loans. The method isn't that complex, it will just take weeks or even a business day for it to be processed. Very convenient, right?
Startup friendly. Since you're just at the beginning of you roller coaster-ride-journey, this is the best option for you as the requirements are pretty laid-back to acquire.
Low-interest rates. Let's compare this to a business loan. Your business credit will be at risk because you're just starting to get up from the ground and we don't want to put you at stake just to make things stable. Your good credit will help you cross the ladder because personal loans offer lower interest rates compare to the first one. This will ensure success for your business.
Reasonable repayment terms. Lenders will assume that you're earning and you'll never get zero in business. With a personal loan, it's handier and more likely not to be missed for the reason that it is usually composed on a monthly basis.
Cons
Lower limits. A business in service needs capital to come across to their producing assets. And it is expected that you'll use a personal loan for your individuality and this is the exact reason why business loan's limit is way too far than the first's proximity.
Personal Liability. Getting cash loans is a heavy responsibility that requires you focus and determination to return but luck is rarely to be needed. There's a lot of perks, yes, but are you ready for the consequences? This is not a threat, but this is just the reality emphasizing that there are concerns lying in between. If, and only if your business didn't make it (we hope not), you are still mandated to return the money you technically borrowed.
Less support. Lenders are not really selfish at all. They want to make sure that your business will grow as much as their money will do. And these financiers will surely consider the fact that their money is cycling around your business and they'll do everything they can to guarantee your victory. But as much as you would love to get this kind of support, a personal loan lender isn't identical to a business loan lender, you do your thing while they're waiting for their money back.
Caveat: The Other Side of the Coin
Involvement of your finances. This might not be a factor for your business to be at stake. But in the process, you will face the consequences. It's really better to keep an eye on both sides and the best move that you can do is give each other a track, your personal finances, and business finances. No one wants to be confused in the long run.
Closing costs. To set your expectation, let's say that you borrowed $1,000 from a lender and when you checked your account it gave you flat $750. It's because the $250 is not missing at all, it is the closing cost that they already deducted beforehand.
It is the fee for your obtained loan. Don't be stunned once you encounter this because just like you, they are running a business as and this is just the typical drill.
The bottom line
It is beneficial for a starter to finance a small business using a personal loan. But be mindful of the fact that this choice might be the risk you wanted to miss. Always compare your options for a better result. And constantly consider your situation with the factors we listed to confirm your success in the said industry.
There are a lot of ways to finance your start-up small business. You can also try Crowdfunding, or look for an Angel investor. You can also use ICO (Initial Coin Offering) to fund your startup – here's an ICO directory you can look up to keep you updated. Raising money from your friends and family is also a great idea.
Whatever way you choose to fund your start-up business – we only wish success for your business!