If you are a homeowner you are aware of how important it is to add value to your property. That means, constantly investing in your home in order to keep up with high demands of today's market.
Owning a real estate is an investment in the future but your job is nowhere finished by simply buying the place.
Remodeling is an essential part of keeping your home desirable for future buyers. One of the best ways to bring up the value of your home is by investing in kitchen remodeling. Often considered the most lived-in room of the house, kitchen represents the focal point for many potential buyers so it's very important to keep it up to date.
Even though it can be incredibly expensive at times, there are ways to cut down on the costs.
Here, we will suggest some easy and affordable solutions to bring out the most for much less than you've expected.
DIY kitchen cabinets
If you're going for that new & expensive look, there's no better way than to redo the cabinets. You can save a big chunk of your budget by freshening up drawers and doors instead of replacing them completely. Start off by prepping the faces using 220-grit sandpaper. After that, use high-quality paint in a darker shade than the previous one. For more professional look use oil paint with a semi-gloss. Consider investing in a spray gun which is relatively inexpensive but much more efficient than paint brushes. For the best result remove the doors and drawers completely and paint them all the way around. Finish with the coat of clear even gloss.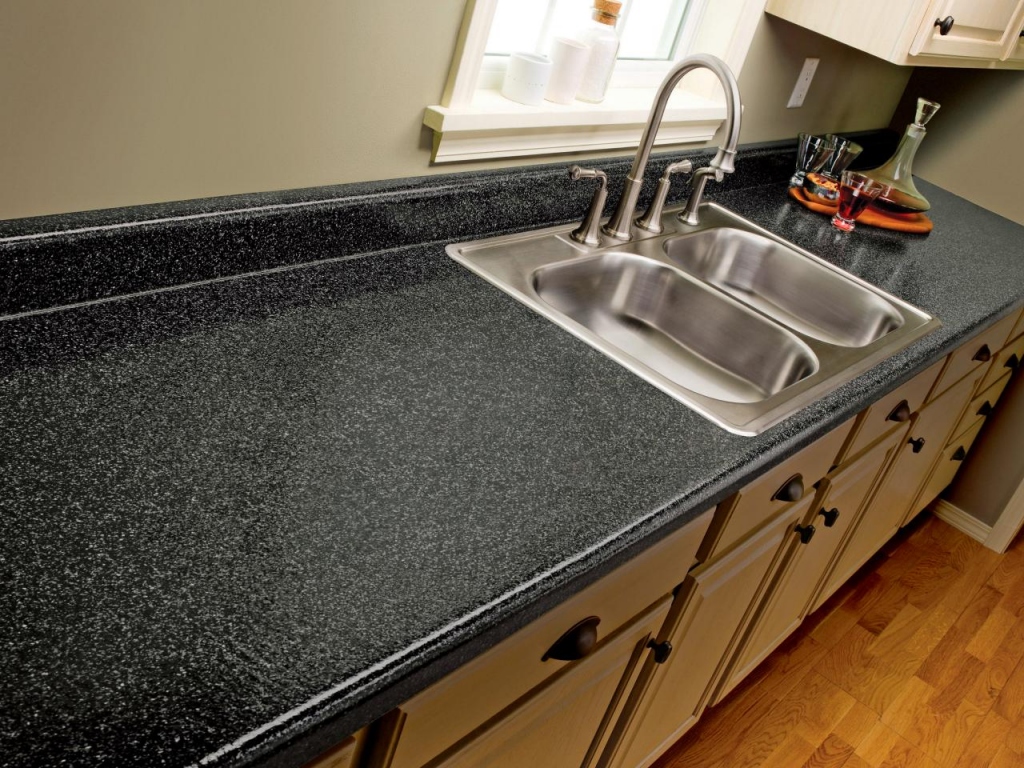 After you have finished with refacing the cabinets, save even more by hanging or moving them by yourself. Since you've already removed doors and drawers the rest is not that difficult. Pay attention to the placement of water lines and electrical boxes so you could cut the holes at the back of the cabinets correctly. Before hanging the cabinets check to make sure they'll be leveled and even.
Make your own countertops
Making your own countertops can save you lots of money. Since granite countertops are very popular you can try and find some granite remnants which are big enough to cover the areas you need. This is not always the easiest solution but it pays off if you find the right place.
In case you are looking for the most practical and affordable solution opt for a new laminate countertop. You can even apply a new layer of laminate to your existing one.
For the brand new laminate countertop, you'll need a trim router with a flush-trim bit, a laminate roller, dowels, and a glue. Placing a laminate countertop is even time efficient since the entire process requires only one afternoon.
Add new appliances
No kitchen can be fully remodeled without adding brand new appliances. Replacing cabinets or floors simply wouldn't have that much effect with used hardware.
To make this whole procedure as painless as possible you can sell your existing appliances and cover the part of the cost for the new ones. It may take some time to sell everything so a smart thing would be to hire a reliable storage company which will safely store all your appliances after you replace them with new ones.
For additional savings, shop for appliances with dents. This type of damage is usually just cosmetic but you can get a sizable discount. Floor models are also much cheaper since they are considered to be used merchandise.
Replace the flooring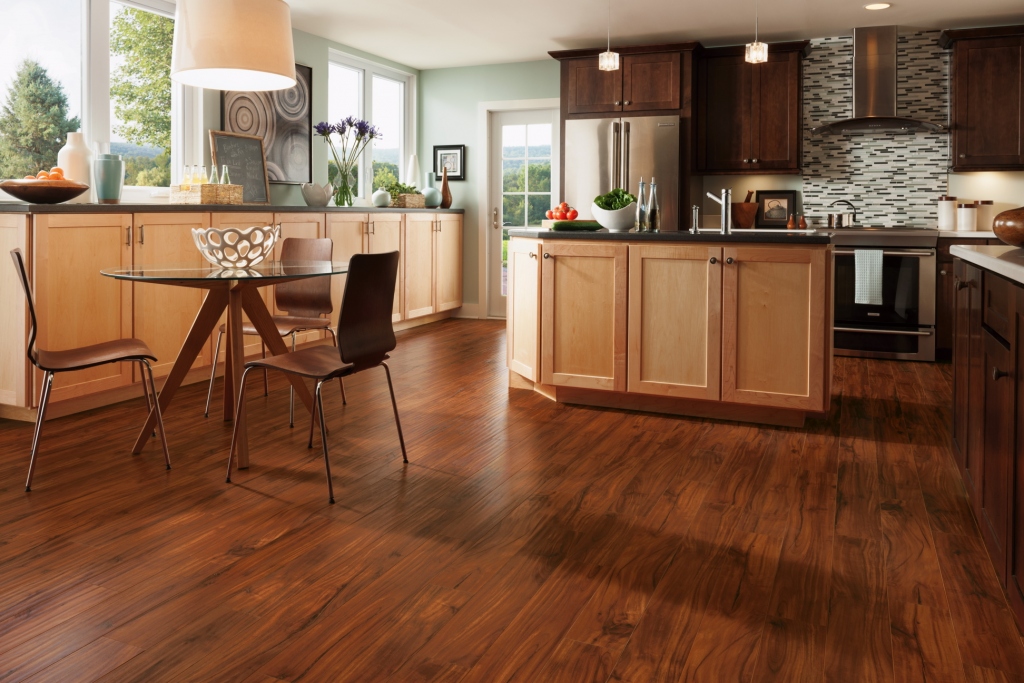 If you want to avoid spending too much money on your kitchen floors use laminate and vinyl instead of wood and tiles. These type of "replacement" materials can easily mimic the look of the original ones and are simple to install and maintain.
Vinyl usually comes in planks, tiles, or sheeting. Patterns available can look like stone, ceramic, wood, or slate.
Vinyl and laminate are cheap compared to materials like tiles but there's a reason for that. Tiles and wood are long lasting and durable which are things to consider in the long run. If you're just looking for a quick and visually appealing fix up, both vinyl and laminate are good choices. For homes with a concrete slab, another affordable option is stained concrete which is modern, inexpensive and a unique way to spruce up your kitchen floors.
Before you start with a challenging task of remodeling your kitchen the smartest thing you can do is come up with an exact plan and executing it to the detail. That way you'll be able to keep track on how much you're spending without going over your budget. There are alternatives and cheaper solutions for everything. You can have a beautiful new kitchen without spending a fortune on things you don't really need and also can't really afford.